Articles científics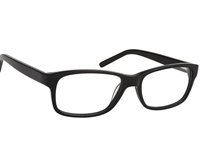 El dia a dia dels projectes Sense Fum generen coneixement i evidència científica. La Xarxa publica articles en revistes amb un alt factor d'impacte.
Aquí podeu trobar alguns dels articles publicats en els darrers anys.
ARTICLES ANY 2020
Mena G, Casas I, Esteve M, Andrés I, Boldó M, Caballero Á, Chía F, García-Olivé I, Guerola RM, Jimenez I, López R, Melero AE, Moreno A, Roca E, Rodríguez L, Sánchez A, Soler R, Valentí A.
El hospital como centro promotor de espacios sin humo: estrategias dirigidas al control del tabaquismo
. Rev Esp Salud Pública. 2020; 94: 6 de julio e202007060
ARTICLES ANY 2019
ARTICLES ANY 2016
Ballbè M, Gual A, Nieva G, Saltó E, Fernández E, Smoking and Mental Health Working Group. Deconstructing myths, building alliances: A networking model to enhance tobacco control in hospital mental health settings. Gaceta Sanitaria. 2016; en premsa.
Martínez C, Martínez-Sánchez JM, Antón L, Riccobene A, Fu M, Quirós N, Saltó E, Fernández E, Grupo de Coordinadores de los Hospitales de la Red. Prevalencia de consumo de tabaco en trabajaores hospitalarios: metaanálisis en 45 hospitales catalanes. Gaceta Sanitaria. 2016; 30:55-8.

ARTICLES ANY 2015
ARTICLES ANY 2014
Martínez C, Fu M, Martínez-Sánchez JM, Antón L, Fernández P, Ballbè M, Andrés A, Riccobene A, Sureda X, Gallart A, Fernández E.
Impact of a long-term tobacco-free policy at a comprehensive cáncer center: a series of cross-sectional surveys
. BMC Public Health. 2014; 14(1):1228.
ARTICLES ANY 2013
ARTICLES ANY 2012
Martínez C, Martínez-Sánchez JM, Ballbè M, Nieva G, Fu M, Puig M, Carabasa E, Sánchez-García JM, Saltó E, Fernández E, & the Tobacco Cessation Program Project coordinators.
Smoking Cessation in Hospital Workers: Effectiveness of a Coordinated Program in 33 Hospitals in Catalonia (Spain)
. Cancer Nursing 2012. 35(5):327-36.
ARTICLES ANY 2011

Fernández Muñoz E, Martínez Martínez C, Saltó Cerezuela E. El Convenio Marco de la OMS para el Control del Tabaco y la estrategia MPOWER. En: Jiménez-Ruiz C, Fagerstrom KO. Tratado de Tabaquismo. Madrid: Aula Médica; 2011.
ARTICLES ANY 2010
ARTICLES ANY 2009
ARTICLES ANY 2007
Veure totes les activitats